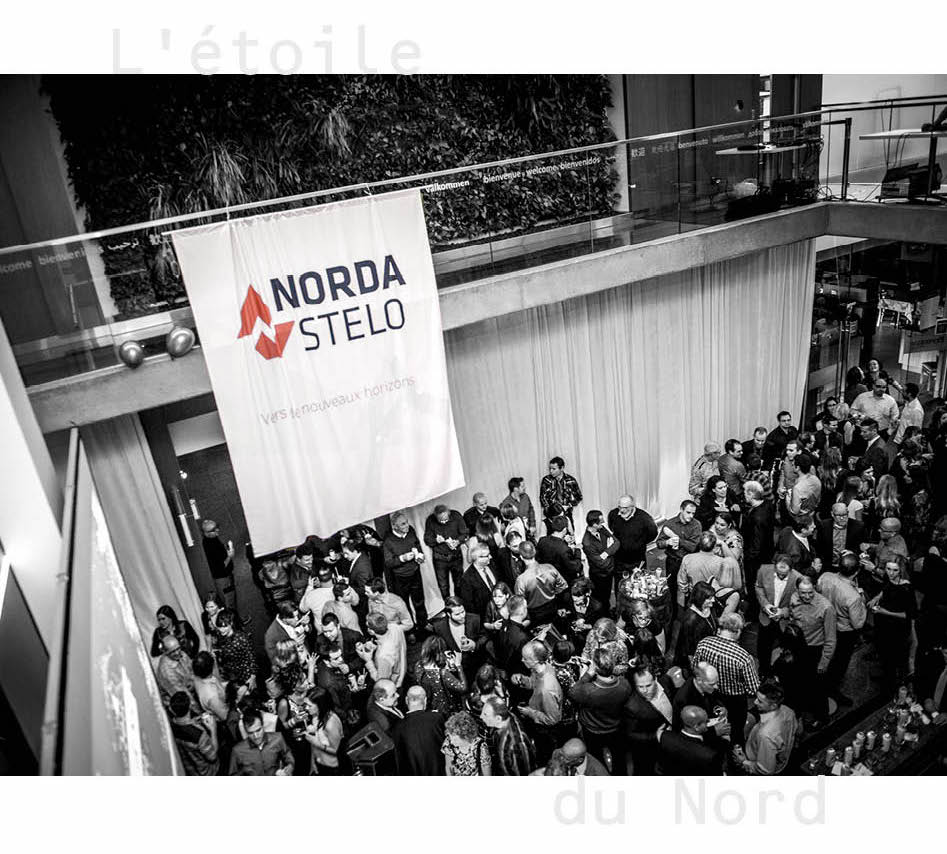 Lire la version française
---
Norda Stelo, a well-known company in Québec, has nearly 700 employees and was ranked as the 12th largest engineering firm in the province in 2022. Established in 1963, this company focuses on developing urban infrastructure and transportation systems. They specialize in creating roads, ports, railways, public transportation, and smart mobility solutions for the mining, manufacturing, processing, and energy sectors. The firm has undergone a complex but successful transformation since 2013, thanks to the leadership of a rallying president.
Share on social medias
The Genesis...
Ambitious Quebecers
Initially established by engineer Charles E. Rochette in La Malbaie (located in the Charlevoix region), the company relocates to the city of Québec area after a few years to benefit from the major infrastructure projects taking place at the time.
Other seasoned engineers join Charles E. Rochette to establish Rochette, Lajoie, Grondin, Normand, Rochefort et associés. At the time, they specialize in transportation and municipal engineering. The company quickly gains a national reputation due to its work on several key projects that gradually leads it to expand its expertise beyond road construction
In 1969, the city of Thetford Mines faces asbestos problems and initiates a large-scale housing relocation project. The success of this project leads to the selection of the small firm to oversee the relocation of the entire village of Saint-Jean-Vianney, following a landslide that resulted in the loss of 31 lives on May 4, 1971, in Saguenay-Lac-Saint-Jean.
We were the only engineering firm willing to move the remaining houses and do it quickly and competently.
During the 1970s, the firm establishes three new departments: urban planning, transportation, and environment. In 1977, the company secures its first contract in the agricultural sector in Africa, marking its entry into the global market.
The company opens several offices in Québec and New Brunswick in the following years.
Expertise
Roche's first office
Roche Ltd, Consulting Group is established in 1984 and gradually adds new services to its portfolio. In 1999, the company reaches an agreement with The IT Group, a public company listed on the New York Stock Exchange. Unfortunately, The IT Group goes bankrupt in 2002, and its assets, including Roche, are acquired by The Shaw Group.
The American management style does not align with Roche's core values and Québec's identity.
In 2005, five employees, led by Alex Brisson, decide to buy the company from The Shaw Group. As a result, Roche becomes a private company owned solely by its employees. The company's head office is still located in the city of Québec today.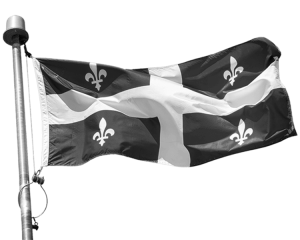 From the years leading up to 2013, the company achieves impressive growth through multiple acquisitions and the establishment of new offices in Québec, Ontario, and overseas locations such as Ivory Coast, New Caledonia, and the United Arab Emirates.
International
Koniambo Mining Project, New Caledonia
Coastal Protection, Cotonou, Benin
Roche's success continues even after the departure of Charles Rochette and Jean-Guy Rochefort. At the turn of the century, they are involved in several engineering projects, expanding beyond the province of Québec. Sales nearly double from 2005 to 2010, and the workforce grows threefold. But the story then takes an unexpected turn.
Our world turned upside down in 2010 when we received a surprise visit from fifty police officers at our offices located in Québec, Montreal, and Saguenay.
Roche is the target of a province-wide warrant due to fraud and breach of trust allegations. The Marteau squad is leading the search as part of their efforts to combat collusion and corruption in the construction industry at the time.
A Difficult Time
Next comes the Charbonneau Commission, a public inquiry commission that aims to reveal corruption and collusion that appear to be prevalent among various construction and consulting engineering companies. Although Roche is not the only company under scrutiny, the media coverage significantly harms its reputation.
"2014 is our worst year ever. We must deal with numerous lawsuits and lose a million dollars a month."
On July 15, 2013, Alex Brisson is promoted from Vice President of Industrial to President and CEO. At the time, Roche is facing internal turmoil due to a series of scandals within the industry. Previously laid off, the shareholders request his reinstatement. His new responsibility is to lead a significant and long-lasting transformation of Roche's governance, which involves implementing an effective monitoring system and fostering a culture of ethics within the company.
We are going through a perfect storm.
The industry faces a growing lack of trust, not to mention the economic downturn that affects the completion of major public sector projects. The consulting engineering sector experiences significant losses and tens of thousands of employees leave for other forms of employment.
Our turnover has been reduced by 50%. We must lay off nearly 150 employees and an additional 180 leave voluntarily. This unexpected situation makes us realize that we have overlooked the human element.
In 2013, Roche is in a difficult situation. However, Alex Brisson takes up the challenge because he believes the best way to overcome adversity is to take control and make positive changes.
The firm is faced with a full-blown internal debacle caused by the turmoil within the industry.
"Week after week, we were hit with bad news, making it difficult to see what was ahead. We found ourselves constantly looking back."
I was ready to take up the challenge of bringing back our sense of purpose and uniting ourselves towards a common goal.
To regain the troops' trust, Alex prioritized integrity through sound governance. The company decides to withdraw from unprofitable public sector contracts as part of a new direction that involves making tough decisions and returning to basics. "Our intention was not to hide, but the Roche name was tainted." Roche changed its name and image to give itself a fighting chance of surviving the crisis.
As such, in December 2015, Roche changes its name to Norda Stelo, which means "North Star" in Esperanto. Esperanto is a modern language created by linguists in the last century as a universal and borderless language for communication. The internal communications team settled on this name following a statement made by Alex Brisson at a corporate event.
I was talking about our company's reinvention and said we should all follow the same North Star. That statement inspired the communications team. We've all been following our Norda Stelo ever since.
Of course, not all employees responded favorably to the new name then.
"Although we didn't want to erase fifty years of history, we had to move on to begin a new chapter."
Vision and values...
A New Style of Governance
Norda Stelo initiates major governance changes.
"To successfully transform the organization, all decisions must fall under the governance umbrella, to ensure they are made for the right reasons."
Therefore, the shift in governance involved several actions.
"First, we brought on an ethics commissioner who carefully monitors all of our company's actions and alerts us if there are any concerns."
Norda Stelo also establishes a permanent hotline that allows their employees to anonymously report any concerning or unethical situations.
To ensure independent decision-making, the Board of Directors also undergoes a transformation. "Previously, the Board consisted solely of management employees who focused primarily on operational issues and provided minimal strategic direction for the benefit of the entire company."
Claude Rousseau is then appointed as the first independent director to lead the Board. Afterward, the Board brings in two additional directors. Several committees are established to ensure sound governance, including a Governance and Ethics Committee, an Audit Committee, and a Human Resources and Compensation Committee.
Claude Rousseau
"To ensure unbiased decision-making and direction, independent members of the Board of Directors lead these committees."
The road ahead is steep. Norda Stelo faces a difficult relaunch, but eventually, they regain the trust they had lost. Over the next few months or years, several employees, who had left during the crisis, return to the company. Norda Stelo rekindles its values from the past fifty years by learning important lessons and improving employee communication.
Despite the turmoil, Norda Stelo does not lose a single customer.
"We chose to withdraw from specific markets, but all the customers we wanted to continue supporting stayed with us."
Norda Stelo has successfully maintained the trust of its customers, thanks to the expertise and unwavering professionalism of its employees, those who have stayed, those who have returned, and the new ones who wanted to be part of the NORDA STELO PROJECT.
Ethics
One of Norda Stelo's most significant successes is to have remained true to its values and to have put its employees at the heart of its concerns.
Today, the company is dedicated to upholding its principles and has taken measures to ensure that they are never questioned.
"A survey was conducted to determine the values that were significant to all employees. Afterward, a group of fifty of them was gathered to further define these values and the corresponding behaviors to be followed by everyone. I pledged to uphold these values thoroughly and encouraged employees to approach me directly if I ever failed to do so."
These values of adaptability, trust, excellence, innovation, integrity,
and respect are still practiced daily.
To collectively uphold the same values, it is essential to remove barriers. Alex's objective is to unite the company, regardless of the field or expertise involved in a project. He believes that reducing internal barriers will promote greater collaboration and integrity.
Commitment
Strategic and financial performance is assessed globally. Accomplishments are the outcome of working together as a team, and any challenges are faced together as well.
"The Norda Stelo Project is the mission, vision and values that drive the actions of our managers and employees daily. The Project also establishes the key principle underlying all management decisions: employees and customers must be at the heart of the company's concerns."
The PROJECT that started in 2017 still holds significance today as it unites us as a community. It represents our collective identity.
Alex feels proud of the progress made and the recognition received for the immense effort put in collectively, especially after a decade of turbulence.
Norda Stelo was recognized with the Fidéides award for sound governance in 2021 and named one of Canada's Best Managed Companies by the Deloitte Group. This program thoroughly evaluates each candidate company's business strategy, governance, corporate culture towards employees and customers, and financial health.
"We were told that for a company to be nominated on this list on its first attempt is very uncommon. But we made it on the first try. We're very proud of that."
In 2022, Norda Stelo was honoured as an Outstanding Employer at the Prix Prospère by the Conseil du patronat du Québec for their exceptional progress.
"We were recognized for our sound management and governance, and now we're known to be an employer of choice. Our skilled employees are our greatest asset. Without them, Norda Stelo would not have survived and become the success it is today."
At Norda Stelo, we strive to be more than just an honest and well-managed company. Our goal is not to be the best in the world, but to make a positive impact on the world.
Norda Stelo has committed to corporate social responsibility (CSR) and aims to operate as an impact company that conducts its business for the common good.
"Achieving B Corp certification became one of our goals. It involves a thorough evaluation of a company's social responsibility in five key areas: employees, partners, governance, environment, and society. This certification measures a company's corporate social responsibility (CSR) performance and necessitates a commitment to ongoing improvement."
In September 2022, Norda Stelo received this valuable certification after undergoing an evaluation process that lasted for over a year.
"Despite everything we've been through, we're the first engineering firm in Canada to obtain B Corp certification."
Reinvention
Norda Stelo currently has sixteen centres of excellence that specialize in two main sectors of activity.
The Infrastructure sector includes urban and transportation infrastructure such as roads, rails, ports, and mass transit. The Resources and Industry sector focuses on energy, manufacturing, processing, mining, and metals. It also concentrates on creating integrated solutions to tackle their clients' greatest challenges.
"All this is ensured by our 700 dedicated employees working across Québec, with our headquarters based proudly in the city of Québec, Canada. We also have offices located in Ontario, Labrador, Alberta, and British Columbia, as well as in other parts of the world such as the United States, Madagascar, and New Caledonia."
Norda Stelo has become profitable, consistently achieving success with each new project. The company is now focused on its strategic plan for growth and making a positive impact.
Solidarity
Trust
Our aim is to utilize the power of collective intelligence to benefit our partners, communities, and the planet.
The mobilizer
Alex Brisson
President and Chief Executive Officer
Despite being trained as an electrical engineer, Alex has no experience in design or detailed engineering.
"Although my background is in engineering, I consider myself more of an entrepreneur and mobilizer at heart. My experiences have provided me with a strong understanding of the world around me."
Alex's strong business skills led him to take on ambitious projects, such as establishing two aluminum smelters in Québec and completing an MBA. He also worked on a mini-hydro concept with researchers at Université Laval, but unfortunately, the project failed. Despite this setback, Alex views it as a valuable learning experience that has helped him navigate his career path.
He becomes a member of Roche ltée Groupe-conseil in 1993 and contributes to several significant projects while working closely with the senior management team. During this time, he acquires skills in project management, contract negotiation, and litigation management, which help him rise to the position of vice-president in a newly established industrial sector that he will have to build from the ground up.
To develop his business model and expand his sector in Québec and beyond, he utilizes his past experiences, learning from both his successes and failures.
During the internal crisis of 2012-2013, Alex faces significant challenges. After being terminated by the company, he is later rehired as Managing Director at the request of shareholders. In July 2013, he assumes the role of President and CEO with the intention of implementing his vision for the company. This vision aims to enhance collaboration, eliminate silos, and promote integrity in decision-making amidst the ongoing turmoil.
Over the past decade, he has faced numerous challenges in his career. Despite this, he has remained committed to his vision for the company and the people he values. Today, he takes pride in his achievements and enjoys sharing his valuable insights with young professionals through mentoring sessions.
Norda Stelo has the wind in its sails, reaping the rewards of years of challenging transformation and seeing all its employees mobilized around a common project.
An Outline of the Future...
The Shooting Star
Alex Brisson's North Star is back on track and aiming towards
new horizons. Along with upholding its ethical and governance objectives, it also plans to contribute towards finding solutions to the major challenges of the 21st century.
Most major companies now include ESG imperatives (Environment, Society, and Governance) in their strategic planning.
Norda Stelo is committed to implementing projects that have a tangible impact. Their strategy, which began in 2019, involves utilizing their team of experts to increase the lifespan of current assets and improve their technical and environmental efficiency.
Not only does this approach offer economic benefits, but it also helps reduce carbon emissions by minimizing the need for new resources to replace or build equipment and infrastructure.
Creating a long-lasting positive impact is more than just about making a profit.
Durability
Be the Best for the World
Norda Stelo has introduced a new technology platform called STELAR to uphold its asset sustainability approach. The platform, created by their experts, can handle data for one or more assets. It enables users to make intelligent decisions in order to extend the lifespan of the assets.
Norda Stelo plans to develop a series of products beginning with STELAR, to assist customers in achieving their goals and positively impacting society. "Innovation
is at the heart of our projects and enables our experts to expand their knowledge
and expertise."
Norda Stelo's new mission is defined as follows: "Driving engineering through innovation. Together. Sustainably."
Alex and his team are optimistic about the future. "We believe that our choices are not only beneficial for the company in the long term but also for our employees, partners, and the communities we serve."
Norda Stelo wants to become a leading player in the fight to leave a healthy and prosperous future for generations. "Our goal is to prioritize the common good in our business decision and work together towards combating climate change."
A company that dares to operate in a mode of continuous adaptation and transformation is a company that never ceases to inspire.
Impact
Norda Stelo – English
Centre d'affaires Henri-IV
1015 Wilfrid-Pelletier Avenue
Québec, Québec G1W 0C4
1 800 463-2839
norda.com
Publisher: Memorial Éditions
Publishing Director: Audrey Dallaire
Authors: Laurent Mercier-Roy and Christine Sauvageau
Translator: Josée Robitaille
Graphic designer: Liliane Racine
Proofreader: Céline Chabot
Read also


in the same sector
of activity
---
Read also


in the same
region
---